Make-A-Wish International is proud of the way it manages and safeguards the generous contributions from individual donors, corporations and other organizations.
Make-A-Wish International supports its day-to-day operations, in addition to its 39 affiliates, working to grant wishes across the globe. This includes helping affiliates develop resources, administer programs and referrals, navigate policies and guidelines, and brand advancement.
In 2018, more than 86 cents out of every U.S. dollar given to Make-A-Wish International helped grant the wishes of children living with critical illnesses.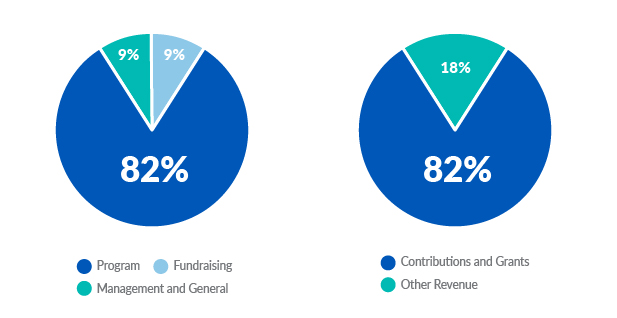 International Office: 2018 Financial Information
2018 Financial Statements (PDF File)
International Office: 2017 Financial Information
2017 Tax Return (PDF File)
2017 Financial Statements (PDF File)
International Office: 2016 Financial Information
2016 Tax Return (PDF File)
2016 Financial Statements (PDF File)
International Office: 2015 Financial Information
2015 Tax Return (PDF File)
2015 Financial Statements (PDF File)