In 1993, Make-A-Wish International was officially formed to serve five countries outside the U.S. – and now helps to serve children outside the United States in nearly 50 countries on 5 continents through its 39 affiliates. With the help of our donors and more than 43,000 volunteers around the world, Make-A-Wish has collectively granted more than 500,000 wishes worldwide. This means a life-changing wish is granted every 16 minutes on average.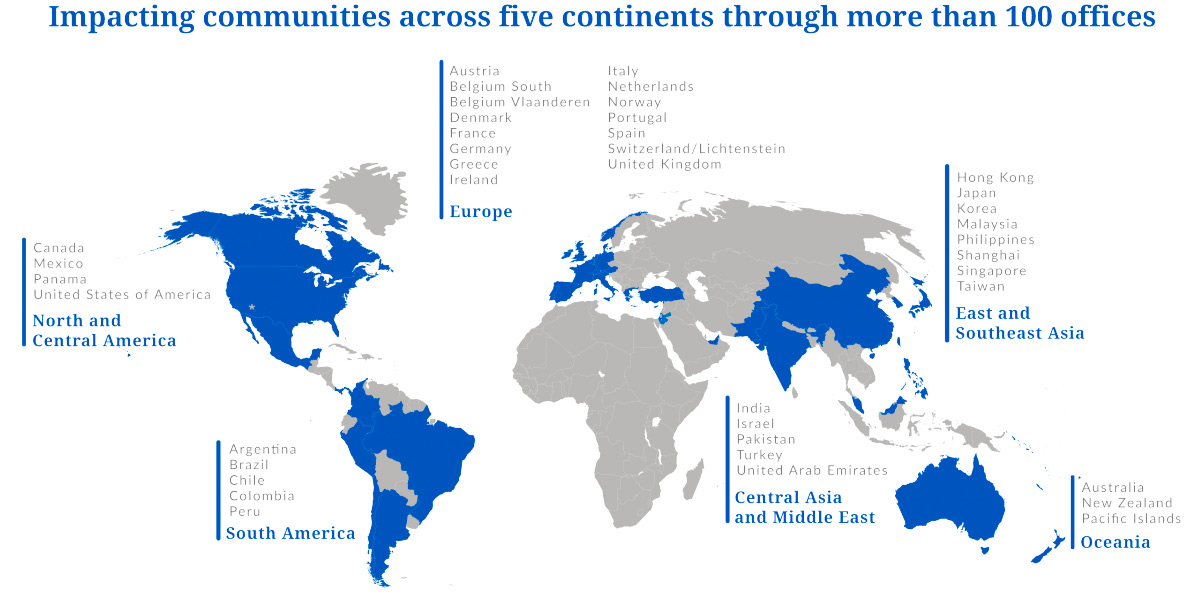 As a global community, we are focused on the impact of a wish in every phase of the Wish Journey. Wishes have proven physical and emotional benefits that can give children with critical illnesses a higher chance of survival. And wishes not only help these children – they also have far-reaching, positive impacts on their families and communities. In other words, wishes are the driving force behind all we do because, put simply, wish experiences transform lives.
Our Mission
Together, we create life-changing wishes for children with critical illnesses.
Our Vision
To grant the wish of every eligible child.
Our Values
Our values serve as the map to attain our vision of granting the wish of every eligible child. They are a clear guide to our priorities, and lead the way in everything we do.
Child Focus: We always put wish children first.
Integrity: We are honest, transparent and respectful.
Impact: We deliver life-changing work.
Innovation: We are bold, imaginative and creative.
Community: We are a diverse group of people working together towards a common goal.
Milestones:
1980: Chris Greicius' wish to be a police officer is granted. His wish inspires the creation of Make-A-Wish.
1981: Make-A-Wish grants its first official wish to Frank "Bopsy" Salazar(thanks to our Disney friends). NBC Magazine story about Make-A-Wish leads to the formation of chapters in the U.S.
1983: Make-A-Wish Foundation of America is incorporated. President Ronald Reagan grants the first presidential wish to Amy.
1985: The "Stephanie in the Snow" video inspires the establishment of more chapters.
1988: Reader's Digest article, "They Bring Joy to Sick Kids," generates international awareness of Make-A-Wish.
1990: Make-A-Wish celebrates its 10th birthday and 10,000 wishes granted. Make-A-Wish receives the Citation for Volunteer Action Award from President George H.W. Bush.
1993: Make-A-Wish International is formed to serve countries outside of the U.S.
1996: The Make-A-Wish website, wish.org, goes live.
2000: Make-A-Wish now serves every community in the U.S. Wishbone logo is replaced with a swirl and star logo. Over 75,000 wishes granted.
2004: Make-A-Wish selected as one of "America's Greatest Brands."
2010: First World Wish Day is celebrated around the world. Over 198,000 wishes granted.
2011: Make-A-Wish International commissions a Wish Impact Study to assess the physical and emotional impact of wishes.
2018: Make-A-Wish unveils brand refresh and establishes a permanent headquarters.
2020: Make-A-Wish has granted more than 500,000 wishes, with the support of more than 43,000 volunteers globally.