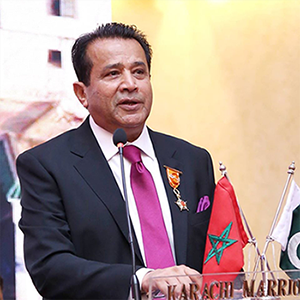 Mr. Ishtiaq Baig – Founding President
Ishtiaq Baig is a leading businessman & Vice Chairman Baig Group. He has done double graduation and Diploma in Strategic Management & Leadership from UK. Because of his untiring efforts, Make-A-Wish Foundation is introduced in Pakistan and he is the Founding President of the foundation. He is also serving on the board of Make-A-Wish Int'l. He is the former Vice President of FPCCI, an apex body of trade & industry. He is also the Hon. Consul General of Kingdom of Morocco and a leading columnist of Jang Group, he is also the Author of the book "Aaj Ki Duniya" In recognition of his services, he has conferred with prestigious Civil award "Tamgha-e-Imtiaz" by the Government of Pakistan and has also conferred Moroccan Civil Award "Wissam Alawi" by Govt. of Morocco.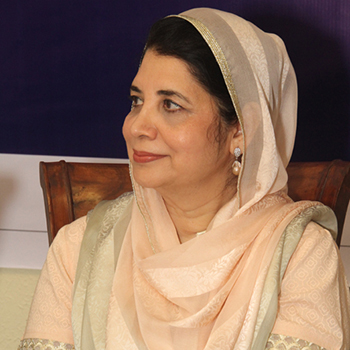 Justice (Retd.) Mrs. Ashraf Jehan Jamali-Retd Judge Sindh High Court
Justice ® Ashraf Jahan Jamali is a renowned Retd Judge of Sindh High Court, belongs to a prominent jurist family, she is the wife of former Chief Justice of Pakistan Anwar Zaheer Jamali. She has also served as a Judge in Federal Sharia High Court.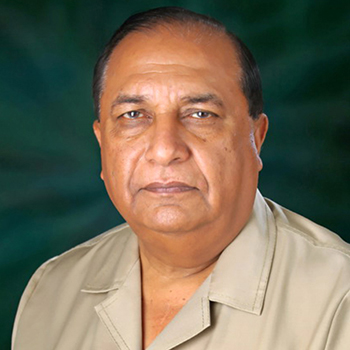 Mr. S.M. Muneer- Leading Industrialist & Chairman Din Group
Mr S.M Muneer is a leading businessman & former President FPCCI. He is the Chairman of M/s Din Group of Industries and also the Vice Chairman of Muslim Commercial Bank. In recognition of his services, Govt. of Pakistan has conferred upon him "Sitara-e-Imtiaz" & "Sitara-e-Israar". He is a known philanthropist and Patron of many charitable institutions in Pakistan.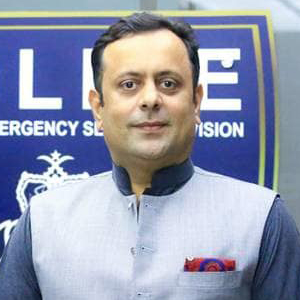 Dr. Maqsood Ahmed – Deputy Inspector General of Police, Karachi
Mr. Maqsood Ahmed is presently serving as Deputy Inspector General of Police, Security & Emergency Service Division, Karachi.
Served the police department in various positions and locations. Has been honored with Tamgha-e-Imtiaz for his outstanding services and professional skills.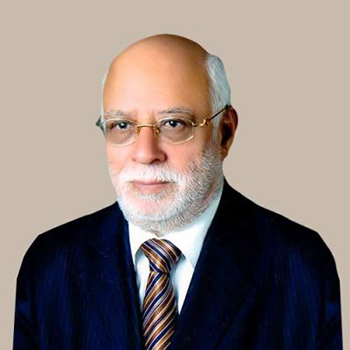 Mr. Yaseen Malik- Chairman Hilton Pharma
Mr Muhammad Yaseen Malik is the leading businessman & Group Chairman of Hilton Pharma, one of the leading pharmaceutical company of Pakistan. He is a known philanthropist and among highest tax payers in Pakistan. He also received Hon. Doctorate degree from University of Karachi. in recognition of his services, Govt. of Pakistan has conferred upon him "Sitara-e-Imtiaz".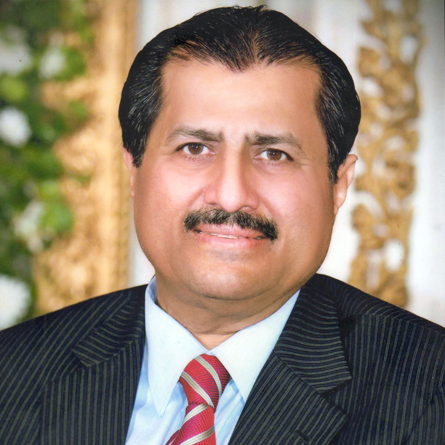 Dr. Ikhtiar Baig – Chairman Baig Group
Chairman and CEO of Baig Group, he has done his MBA in Corporate Finance & Marketing and Doctorate in Business Administration from USA. He is a businessman with a rich background of international exposure to the realms of Finance and Marketing. He is the former Senior Vice President of FPCCI & Hon. Consul General of Yemen. He has conferred with Tamgha-e-Imtiaz by Govt. of Pakistan.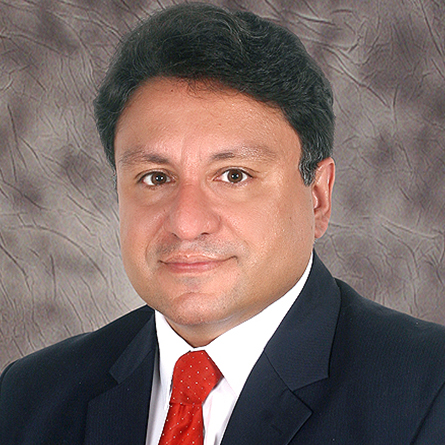 Dr. Farhan Essa Abdullah-Prominent Doctor & Heading Essa Labs
Prof. Dr. Farhan Essa Abdullah is a leading doctor and a Gold Medalist. He is the CEO of one the largest medical diagnostics chains in Pakistan. He has received top 100 CEOs of Pakistan Award. He is a known philanthropist & Governor of Rotary Club of Pakistan.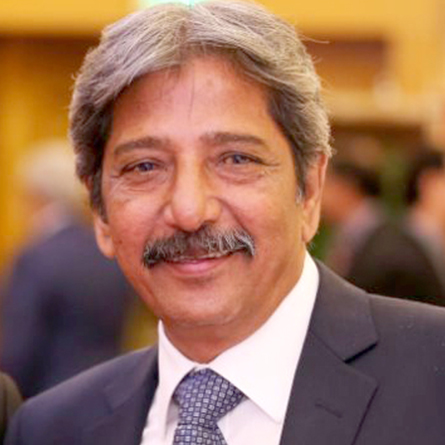 Mr. Saleem Yousuf- Test Cricketer
Saleem Yousuf is a well-known sports personality of Pakistan. He is the former Pakistani test cricketer who played in 32 Tests and 86 One Day int'l. He made his highest Test score of 91 not out against England at Edgbaston. He is also the Vice President of Karachi Gymkhana.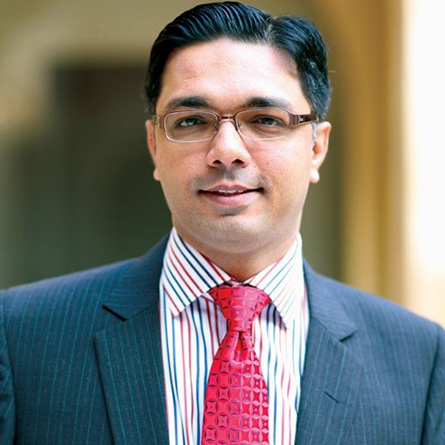 Mr. Azfar Ahsan- Founding Corporate Pakistan Group
Muhammad Azfar Ahsan is a global influencer, business connector, change activist, philanthropist, non-partisan political analyst and entrepreneur based in Pakistan. He is Founder of CORPORATE PAKISTAN GROUP consist of leading business tycoons & CEOs of multinationals. He also served as Chairman of MARCON; Pakistan's flagship marketing event.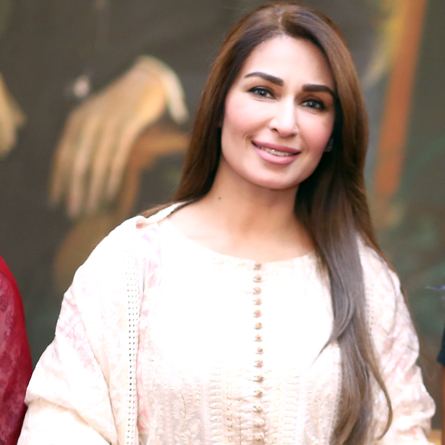 Reema Khan- Social Worker & Showbiz Personality
Reema Khan known mononymously as Reema, is a Pakistani Lollywood film actress, director and producer. Khan was one of the leading film actresses in Pakistan during 1990s. She has appeared in more than 200 films since making her debut in 1990 and has been recognized by Pakistan and Indian film critics for her acting. Reema was the first one to be invited in Croron Mein Khel.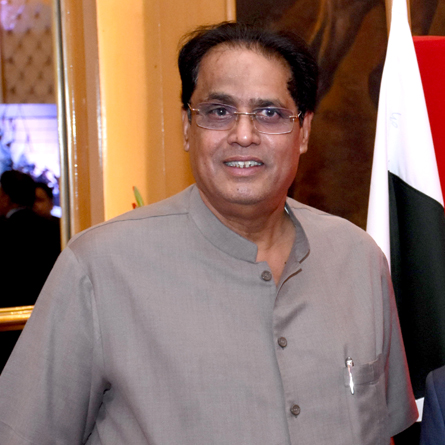 Mr. Anwar Qureshi-Chairman Ramada Hotel
Mr. Mohammad Anwar Qureshi is the leading business & Chairman of Ramada Hotels in Pakistan. He is the Chairman All Pakistan Hotel Association & also Chairman standing committee on Hotels of Federation of Pakistan Chamber of Commerce & Industry.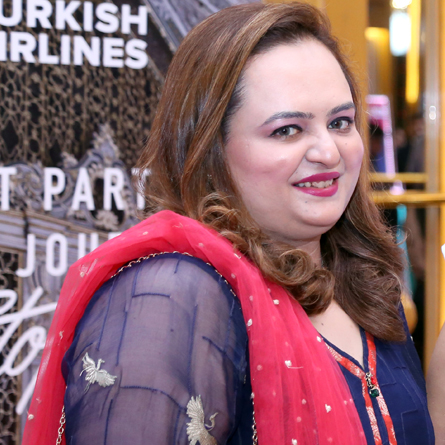 Dr. Najia Ashraf-Leading Dermatologist
Dr. Najia Ashraf is a leading dermatologist of Pakistan, done her MSC clinical dermatologist from St. John Institute of Dermatologist, Kings College London. She has attended many national, workshops & seminars and traveled extensively to attend int'l conferences. She regularly appears on TV & FMs to take part in the live shows to talk about skin care.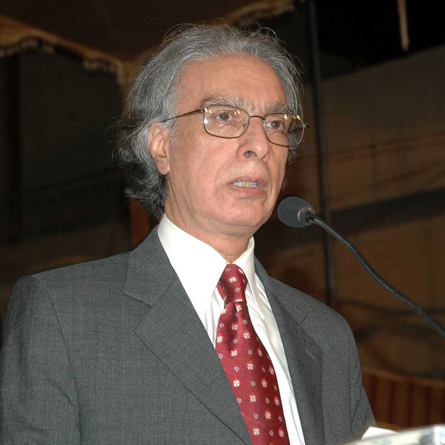 Prof. Dr. Pirzada Qasim Raza Siddiqui
Dr. Pirzada Qasim Raza Siddiqui is an eminent person in the field of higher education management in Pakistan. He has over 50 years experience of teaching reserch, and educational mangement and at present serving as Vice Chancellor Ziauddin University Karachi, Pakistan.  He earned his BSC (Hons) & MSC from Karachi Universitry Pakistan, PHD from University of Newcastle Upon Tyne, in England. Certificate of Professional Development AIT Bangkok Thailand & a certificate of Higher Education Leadership from the Leadership Foundation of Higher Education UK . He served in the capacity of Vice Chancellor in public/private sector Universities of Pakistan for 18 years beside being the vice chancellor of University of Karachi for 8 years, he was the founding vice chancellor of federal Urdu University of Arts Science and Technology Pakistan. He has been a member of the board of Higher Eductaion Commision of Pakistan and the charter inspection and evalution committee for private sector universities and the convenr of standing search committee of Vice Chancellorship of Public Sector Universities in Sindh, Pakistan for several years. Dr. Pirzada occupies a very prominent place in our contemporary society as a writer and has published extensively.